Stillness Seekers Society
Join me for a weekly trancework: Hypnosis or Guided Meditation!
Every single week, you will receive a new recording and will get to enjoy a deeply relaxing hypnotic experience.
Are you craving a sanctuary of calm amidst the chaos of daily life? Do you yearn for a way to truly unwind, relieve stress, and experience deep healing? Welcome to the Stillness Seekers Society, where tranquility meets personal transformation through the power of weekly trancework sessions.
Discover the Essence of Stillness
In a world that's constantly on the move, finding a moment of stillness can be a challenge. That's why we've created the Stillness Seekers Society, a sacred space dedicated to helping you achieve the deep, profound relaxation you deserve. Our weekly trancework membership program is designed to guide you on a journey of inner exploration and self-discovery.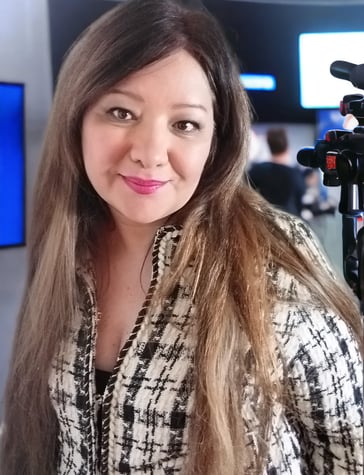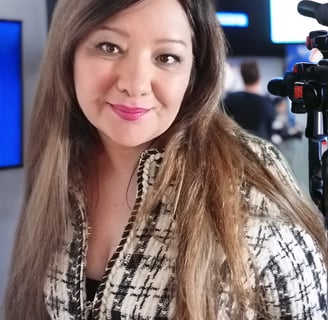 Benefits that Enrich Your Life
Joining the Stillness Seekers Society opens the door to a myriad of benefits that enhance your well-being:
1. Deep Profound Relaxation: Immerse yourself in sessions that gently guide you into a state of complete relaxation, melting away the stress of the day.
2. Stress Relief: Let go of the burdens that weigh you down as you embrace a pathway to freedom from the demands of modern life.
3. Healing: Experience the rejuvenating power of trancework, promoting physical, emotional, and mental healing from within.
4. Guiltless Escape: Treat yourself to guilt-free moments of escape from your daily routine. Our sessions offer you a sanctuary of tranquility to replenish your spirit.
5. Hypno-Vacation: Embark on a hypnotic journey that transports you to serene landscapes and ethereal realms, all without breaking the bank.
6. Personal Transformation: Unleash your true potential as you explore the depths of your consciousness, unlocking layers of personal growth.
7. Consciousness Expansion: Elevate your awareness and explore the expanses of your mind through our carefully crafted trancework sessions.
Your Gateway to Transformation:
As a member of the Stillness Seekers Society, you'll receive exclusive weekly meditation and hypnosis recordings in MP3 format. Each recording is a gateway to a new realm of relaxation and self-discovery. Imagine having the power to embark on a hypno-vacation whenever you need, without the worry of financial strain. With our membership, transformation is at your fingertips.
Join Us on this Journey!
I invite you to embark on a transformative journey with us. The Stillness Seekers Society is not just a membership; it's a community of like-minded individuals seeking peace, healing, and personal growth. We have a private community on Facebook for those that are interested in studying hypnosis, meditation, and other healing modalities. With the Stillness Seekers Society Membership, you can join our Facebook group free of any additional charge.
Claim Your Membership Today!
Embrace the gift of stillness and transformation. Join the Stillness Seekers Society today and unlock the potential within you. As you listen to the soothing whispers of each session, you'll find yourself on a path to a more serene, centered, and empowered version of yourself.
Don't wait to experience the magic of trancework – your journey starts now.
The Stillness Seekers Society - Where Transformation Meets Tranquility
Stillness Seekers Society
Weekly Trancework:
Hypnosis or Meditation Membership Program
Every single week, you will receive a new recording and will get to enjoy a deeply relaxing hypnotic experience
Monthly Membership: $29.99 per month
You can end your membership at any time, but the used months of your membership are non-refundable.
1-year Membership: single payment of $250 (non-refundable)
The 'Join now' button will be redirected to the Podia platform where you can register with your email and complete the purchase.
By joining the membership you confirm that you have read the Terms & Conditions
Terms and Conditions
1. Monthly Subscription
When you join our membership, it's based on a month-to-month subscription. By signing up, you're agreeing to pay every month for as long as you're an active subscriber.
2. How to Cancel
You're free to cancel your membership whenever you want, and there won't be any penalties. To cancel, just let us know through email or by following the cancellation process on our website. After you cancel, your membership will stay active until the current billing cycle ends.
3. No Refunds for 1-Year Membership
If you paid for a 1-year membership in one go, it's non-refundable. If you're on a monthly plan and decide to cancel, remember that you won't get refunds for the time you've already used in that month. Even after canceling, you'll keep access to your membership perks until the billing cycle ends. We won't give refunds for any unused part of the current month.
4. Using Files
While you're an active member, you can fully use and download all the materials, resources, and files available to members. You can save these files on your device to keep them after your subscription ends.
5. Access Ends with Cancellation
Once you cancel your membership, you won't be able to access any of the membership content, including resources, materials, and benefits. Remember to download any files you want before you cancel.
6. Emails
We'll send you a weekly email to let you know about new sessions.
By enrolling, you're acknowledging and agreeing to these terms. Our goal is to provide you with a supportive and valuable experience while you're a member. If you have questions or concerns about these terms or your membership, feel free to reach out to us at guzaliadavis@gmail.com.